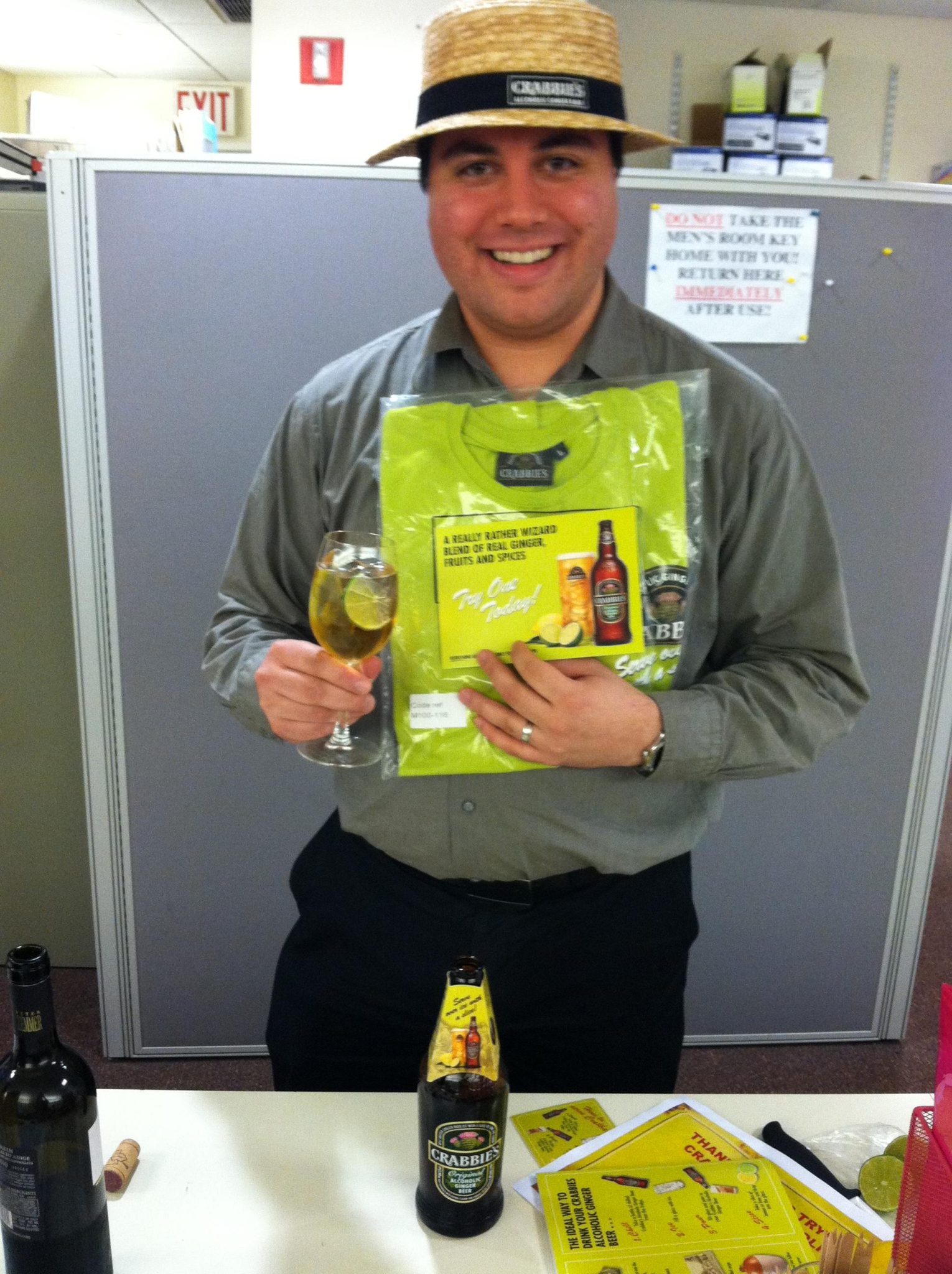 Many many weeks ago, I was the proud recipient of a care package from Dave Mevoli at Crabbie's.  While the glass may have broken during shipment (this is obviously the carrier's fault since the glass was well wrapped in bubble wrap), the t-shirt and other related promotional items were all intact as was the beer itself.
Crabbie's is unique because they offer both a non-alcoholic as well as the alcoholic versions of their product.  For the purposes of this post, my colleagues and I sampled the alcoholic version.  Now while I love Canada Dry Diet Ginger Ale, I do not often partake or buy copious amounts of ginger beer.  That being said, we all thoroughly enjoyed Crabbie's no matter which way it was served: straight up, on ice, or on "ice with a slice" as recommended (lemon or lime).
The beer itself has a wonderful natural, fruity, ginger aroma and the taste is dry, crisp and refreshing.  Even though I enjoy an occasional hopbomb or barrel-aged beer, I truly believe that anyone could enjoy this.  Due to the way it is crafted, I bet it would play really well in a Dark 'n' Stormy and other related mixed drinks that call for  ginger beer.  In addition to shandy or other pre-mixed beverages at your summer barbecue or pool party, this would be a welcome addition for refreshment or for pairing with that awesome grilled fish, turkey or fish burgers and sides.
If you happen to see this available here in the US, I encourage you to go out and try a bottle.  Though you may not have ginger beer much yourself, you may be thoroughly surprised  at how accessible this beverage is.