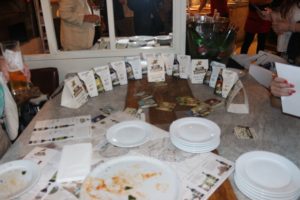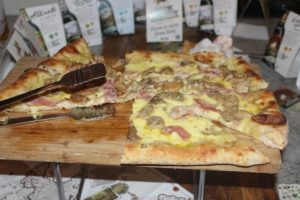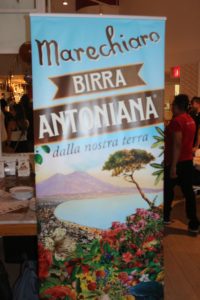 After my introduction to Birra Antoniana at the recent edition of Food Fete, I was lucky enough to follow up with a tasting event with their full line of offerings.
Since I had limited time to imbibe after tasting the Suckerpunch Bloody Mary, I opted at the time for the India Pale Lager (IPL), Altinate. As it stands it is my favorite of the four offerings I have tasted, but more on that to come.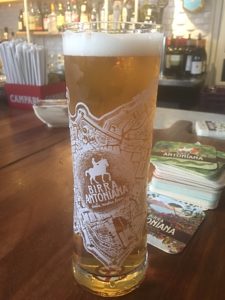 Marechiaro
This is the Birra Antoniana flagship beer, credited as the perfect pairing with true Neapolitan pizza. Our gracious host, Ribalta, was more than happy to oblige not only with pizza, but croquettes, charcuterie, cheese, bread and other assorted appetizers. I was limited in what I could sample, as I do not eat pork, but the pizza I tried was perfectly cooked with a great blend of ingredients. While this may not have been my favorite of the bunch, the crisp, clean flavor with a lighter body would clearly appeal to those who normally order Peroni or American macro-lagers when dining out at their favorite pizza establishments.




Vienna Style
Vienna Style comes in a close second behind Altinate. The body is actually pretty full, with an nice, burly malt backbone that tastes like a roid-raging Vienna Lager. I found the Vienna Style to be way more satisfying on a number of levels, with the carbonation adding a hint of dryness to keep you coming back for more. If you are a craft beer drinker, I would start here or with the Altinate before going back and trying the rest of their US offerings.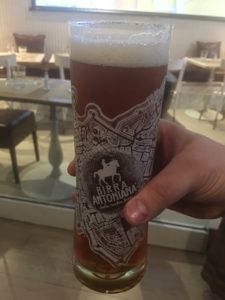 Pasubio
This pilsner is mountain-inspired. Since we're tasting this in the heart of NYC, I am not at all in doubt that some of its effect was lost upon myself and other attendees. The beer is light to medium-bodied with an herb-like quality that doesn't scream any specific style identity. Tasty? Yes, but I still prefer the Altinate and Vienna Style for my palate.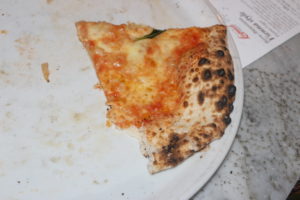 Wrap-Up
These four selections are just a few of the all the offerings of Birra Antoniana. Now that they are state-side, I hope to taste more of their offerings. To me, I love that a European producer (Italy or otherwise) would stick to its history while at the same time embracing styles like the IPL. The fact that all of their beers are extremely food-friendly adds to the "drinkability" element. As someone who is craving more sessionable styles, these brews truly hit my sweet spot on a number of levels. I would really love to receive input from others' palates, as I feel I bring a little bit of bias to the table. Would you choose one of these over a domestic macro or major foreign lager? Let your tastebuds be the judge.



A huge thank you for the invite, hosting and hospitality to: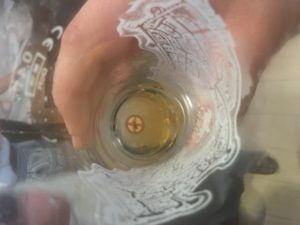 Cheers and remember:
Life's a tap…drink up 'til it's dry.