I had the wonderful privilege of attending an event for Travel Portland on Tuesday night at Gotham West Market, not too far from the LOT Compound.   A huge thank you to Nick Schweers, Lila Martin, Matthew Domingo et al for inviting me.   By doing so, I got to relive the time in Portland at the Beer Bloggers Conference three years ago…which I might add was such a blast.   There still are so many great breweries and places to visit.
Here's a throwback picture featuring Ben from @breaksidebrews pouring his wares during #BBC11.


After being greeted by Nick up front, I snagged two Full Sail Pale Ales and a wee bit of cheese and stuff prior to the tasting.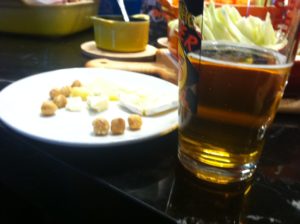 I then chatted with Lila and Matthew and the crew from Travel Portland – it was awesome to hear about their Portland experiences while reminiscing about mine.   I also had a chance to toast with and chat with author Josh Bernstein, whom I had seen speak a couple of times before (most recently on his last book tour, though neither one of us could figure out what venue).   It was great to see that the journalists, industry representatives, and new media folk like myself were all represented.
After a brief introduction by Ashley Rose Salvitti from Brewvana (thank you again for the bus ride at #BBC11), we then went straight into the beer featured by the three breweries last night.   By the way, there's at least 6 new breweries on deck for Portland this year alone!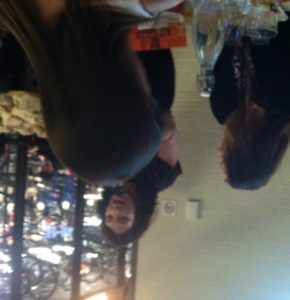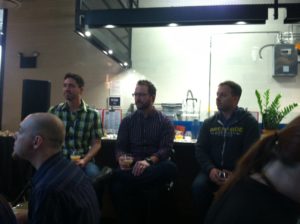 Here are the two sides of the information card:
     

First up was Mike Wright of The Commons Brewery.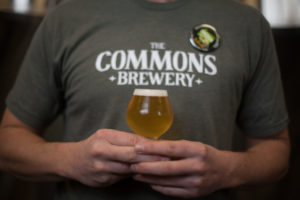 After hearing his story of corporate IT guy & homebrewer turned pro (yet another awesome story), we sampled two of his beers.


Here's my Untappd notes for the Urban Farmhouse Ale:


"Quaffable is right. I love the yeast character on this. So clear with a light head. Estery notes are light and accessible."
And here are my notes on Myrtle:


"Love the lacto's effect on this….bit of citrus and a back of vine fruit on the nose. The tartness is balanced and not over the top. #pdx."
Up next was Christian Ettinger of Hopworks Urban Brewery.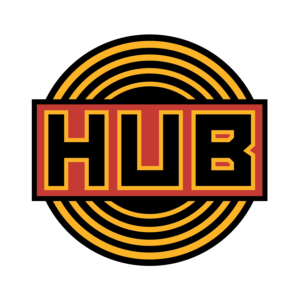 Once again hearing how HUB came to be was another classic story, though what really stood out to me is their dedication to organic ingredients and process.


Here's my notes on HUB Organic Lager:
"Clarity on this lager is amazing as well. Clean flavor with a dry finish. Just a kiss of noble hops which makes this food friendly. #pdx"
HUB's second beer was their Chinook single-hop IPX offering:


"Pine on the nose is lovely. Dry on the palate with a good amount of balance. Hint of great citrus on the mid-palate. #pdx"


And last we got to hear from Ben Edmunds from Breakside Brewery.


Just as the brews I had before, these two were equally as unique.   First up was the Salted Caramel Stout:


"The nose is intoxicating…I want dessert and I haven't had dinner yet! Sweetness and maltiness, but not too decadent. Body is silky. #pdx"
And finally to close out was Alan From The Wood:


"Rittenhouse Rye barrel-age shows. Fruit, smoke and malt sing on this. An appropriate homage to Hair of the Dog. Cannot detect the ABV. #pdx"
After a brief wrap-up and Q & A, I had a chance to speak more at length with the brewers listed above and also Josh Grgas, who handles Sales and Distribution for The Commons Brewery.   As it turns out, he's from NJ (Freehold originally) and went to FDU.   He too used Gary's Wine & Marketplace to bite off his first #craftbeer samplings.   Mad small world…but also mad cool.


At this point, I was starving and did not want to have to make food when I got home and I also wanted something meaty.   Enter Cannibal's Spicy Chili Tripe Dogs…fairly well paired with the Full Sail Pale Ale.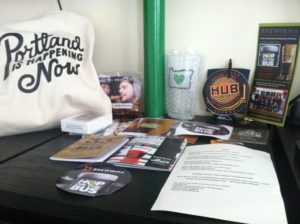 After sending my regards to the remainder of the people, I grabbed my swag bag (see above) and headed home.   Lots of great stuff to remind me of Portland and all the wonderful things that I experienced or missed/will experience.   I would love to have a chance to go back as soon as possible, though my travel plans are already committed for the next few months.
If you have never visited Portland, I implore you to do so regardless if you are involved in beer culture or not.   The food, arts and culture alone make it worth it – and if you are so inclined, there are plenty of more active things to do involving biking, hiking, camping etc.
Seeing and hearing firsthand the passion that these brewers (and small business owners and residents) bring to the table, other cities should be inspired by the level of dedication to their craft and quality.   Travel Portland is equally as passionate about their city and state and put together a quite memorable evening.
Cheers!